Why is Podcast Content so Important?
Over recent times, the popularity of podcast content has soared to all-new heights.
In 2023, there were as many as 464,7 million podcast listeners worldwide compared to 424,2 million in 2022.
Podcast listening has risen globally since the pandemic's beginning, and more people are tuning into podcasts and gathering information daily.
Therefore, it is an excellent place to help increase your business's exposure and attract new customers.
In this article, we have focused on some of the best benefits of podcast marketing and a couple of tips for getting started.
Benefits of Podcast Content
As with the prospect of implementing any new marketing strategy, the first three questions you must ask is:
1. Why should you commit your budget to podcast marketing?
2. Why is setting up a company podcast so effective?
3. Why should podcasting become a significant aspect of your digital marketing strategy?
These are good questions to ask.
As a company owner or marketing leader, you should constantly challenge the information offered with these questions.
Here are a few of the main benefits of podcast content marketing with that in mind.
Reach new audiences
Whether you are teaming up with a podcast producer, featuring as a guest on another podcast, or starting your podcast, you are expanding your company's reach.
Podcasts are easy to find simply by searching for the relevant topic.
If you focus your podcast content on exciting topics for your target audience, you will reach listeners that might one day be potential customers.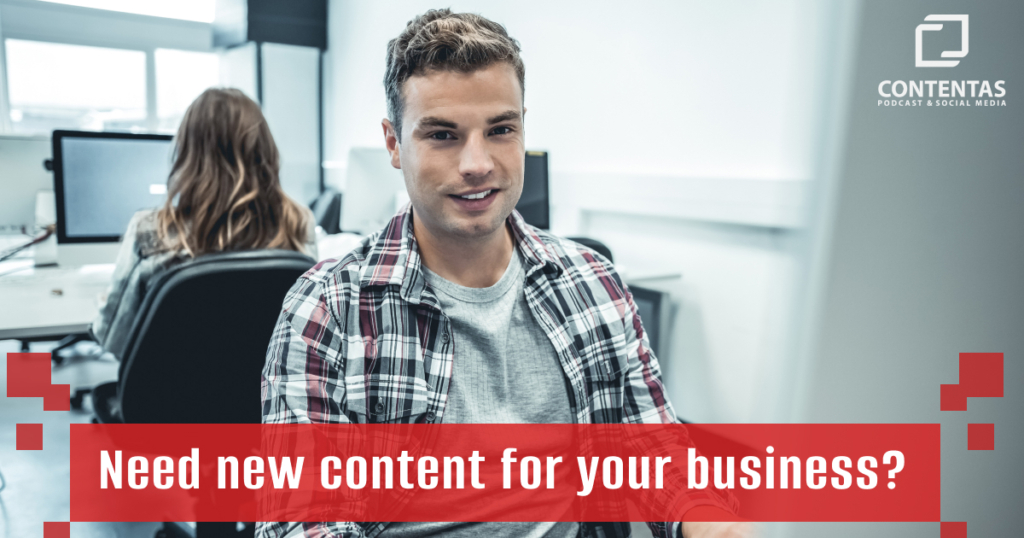 Be more than a business
Podcasting allows a brand to go beyond just being seen as a business.
When you talk on a podcast, listeners hear you.
They don't hear your company.
They listen to you as an individual.
This sort of authenticity is highly compelling to potential customers.
When you use a podcast to discuss why you began your business and why it is essential, they develop a closer connection to you and your business.
This can shorten your sales cycle significantly, based on how much connection is developed between you and the listener.
It can also help develop more loyalty to your brand.
It's a lot easier than video
This type of marketing can no longer be overlooked when it comes to multimedia as a form of content amplification.
Multimedia content should be at the heart of all business's content marketing strategies.
One of the benefits of podcast marking is that it is much simpler to produce a podcast than a video. Developing high-quality marketing videos involves technical know-how, manpower, equipment, and editing skills.
A poorly produced video can have a negative impact rather than a positive one. On the other side, podcasting equipment is much cheaper than video equipment, is much easier to handle for first-timers, and doesn't require much staffing.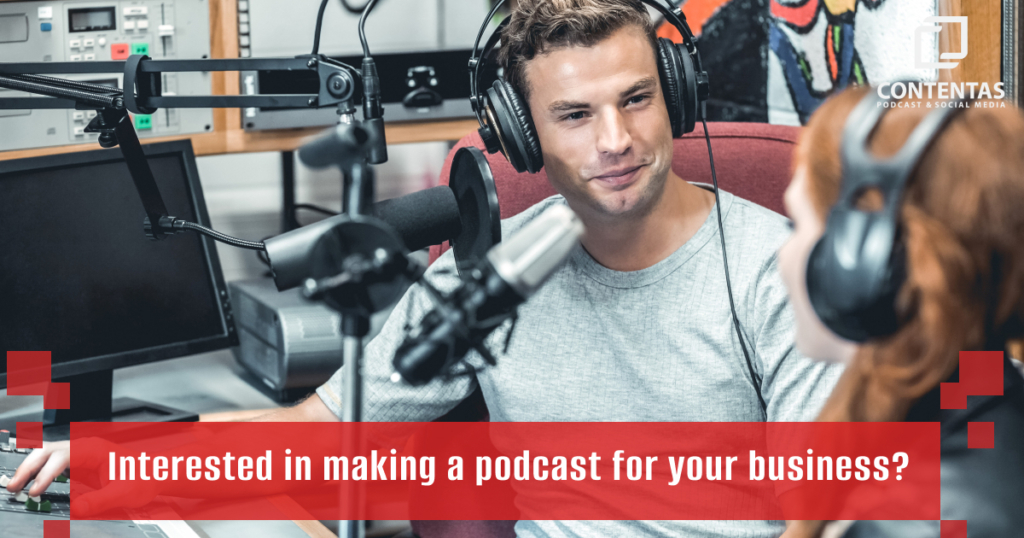 Tips for Getting Started with Podcast Content
If you consider getting started with your podcast marketing strategy, research the space, do your due diligence, and be aware of the key players in your field. Here are some tips you can use when you start podcast marketing.
Partner with a reputable podcast producer
While there is certainly a lot of demand for podcasts, the industry has also become highly saturated.
Beginning your podcast without experience can make it hard to differentiate yourself from similar podcasts.
Instead, try partnering with a well-recognized podcast brand. Podcast producers here already have the tools needed to promote your podcasts.
Be a guest on a reputable podcast
As I have mentioned, beginning a podcast from the ground up can be a lot of work.
Rather than starting your own from scratch, it is much simpler to guest on an existing podcast.
If you choose to guest on podcasts, you gain access to the podcasts existing social audience and listenership.
Becoming a podcast guest is similar to any media outreach or influencer.
It would be best to start by looking into relevant podcasts that suit your brand and have an existing audience.
Build a pitch that shows your expertise, experience, and why you would be an excellent choice for the podcast. You could even mention a few topics you could discuss on the show.
The more you develop your pitch, the more chance you get chosen as a guest. While on the podcast, ensure you promote your social media channels to attract leads.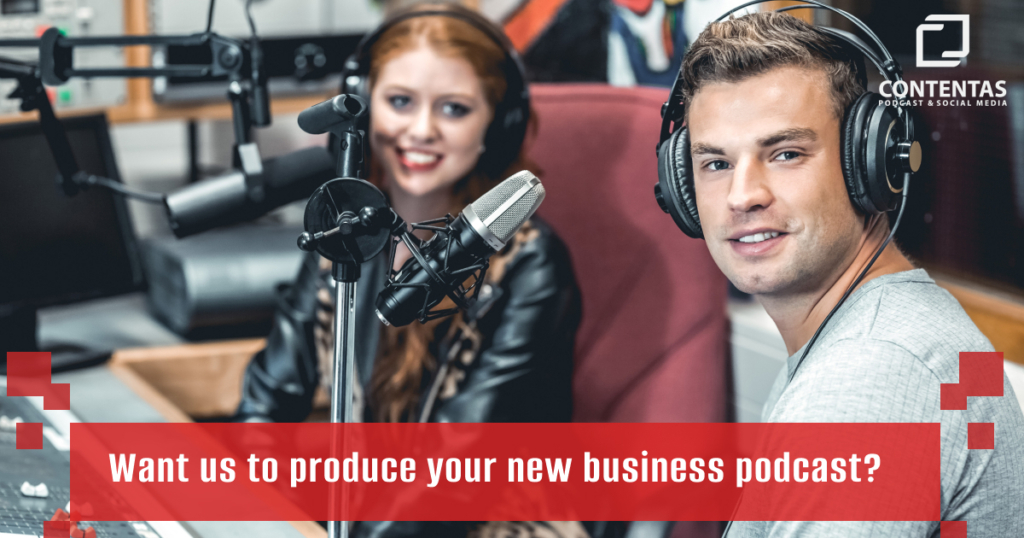 An agency can help with your podcast content
While all of the above advice seems relatively simple, and indeed is, finding reputable partners, deciding when you should play ads on your podcast, and pitching to podcast producers can be highly time-consuming.
It is hard to justify the time and effort this practice requires in many businesses, especially as a new venture with unknown potential.
However, working with the right marketing agency can help solve many of these issues and allow you to get to the right contacts faster.
The right marketing agency will also allow you to get a spot on better, more significant, and more reputable podcasts, which can only positively impact your business.
If you are already convinced that the benefits of podcast marketing would help your brand, and you want to begin working with a team of podcast content experts, get in touch!
We can help you land the best podcasting spots available and help design your podcast media campaign and strategy for growth in the future.