Social Media Manager Role as a service to B2B clients
We now have many occupations that we didn't have 10 years ago, and the job of a social media manager is one of them. We live in a world where more than 50% of the world's population is on the internet and social media. So, it's not surprising that the internet and social networking sites are impacting the ways organizations operate more than ever. Just think about the level of exposure your business-to-business (B2B) firm could get if only it had a solid social media presence.
Many businesses are exploring social networking sites due to the fantastic benefits inherent in them. This is a fact. However, only a handful of these brands have gotten outstanding results from their long hours on social. There could be many reasons for this.
One of the primary reasons companies don't get results proportionate to the time they spend on networking sites is that their social media content is not engaging enough to create memories in the minds of their target audiences. Additionally, it might be due to a lack of adequate social media plans.
This is where the need for social media managers comes in. There is a lot that social media managers can do for your sales team. So, this article will focus on the benefits that social media managers can provide to a B2B client.
What is B2B Social Media Management?
In its simplest form, social media management is the analysis of your social media audience and the creation of customized social strategies to build a viable social community of loyal fans.
It involves planning, writing, editing, and publishing content for your social media accounts. Additionally, it may require you to work hand-in-hand with social media influencers and act as a public relations officer (PRO) for your brand.
A business-to-business (B2B) brand refers to a business that is offering services or products to other businesses. Therefore, B2B social media management refers to all the social media management efforts that are aimed at building strong relationships with businesses that are already your customers or that may become your customers.
Some years ago, it did not seem like social media managers were essential to business owners. However, they have become necessary for better brand exposure and marketing.
Social channels are essential to marketing as they can be used to capture the attention of a wide audience while learning more about their needs, desires, and frustrations. The importance of social networking sites is seen across all industries, so it is little wonder that social media managers are in high demand in recent times.
Who is a Social Media Manager?
As the name suggests, the social media manager is saddled with the responsibility of creating and publishing content that can drive strong engagement on a social network account. When working with a business, they keep the business's audience engaged through exciting storytelling, compelling designs, and more.
What Does a B2B Social Media Manager Do?
As a B2B social media manager, you're responsible for facilitating strong relationships between your employers and the businesses that are already their customers or businesses that may become their customers through your social media services.
Your primary functions include creating and scheduling social media content that can increase social media followers, creating and overseeing social campaigns, reviewing social media analytics and all essential data to measure progress, maintaining brand voice, and communicating with the marketing team and other key stakeholders of the company.
Other essential functions of great social media managers include the following:
Driving massive engagement across all the company's social platforms
Attracting more followers to the company's social channels
Maintaining the brand's identity on social networking sites
Reporting critical metrics to stakeholders at regular intervals
Essential Skills For an Aspiring Social Media Manager?
Like other professions, a social media manager needs some skills to be successful. The most important social media skills include:
Excellent data analysis skills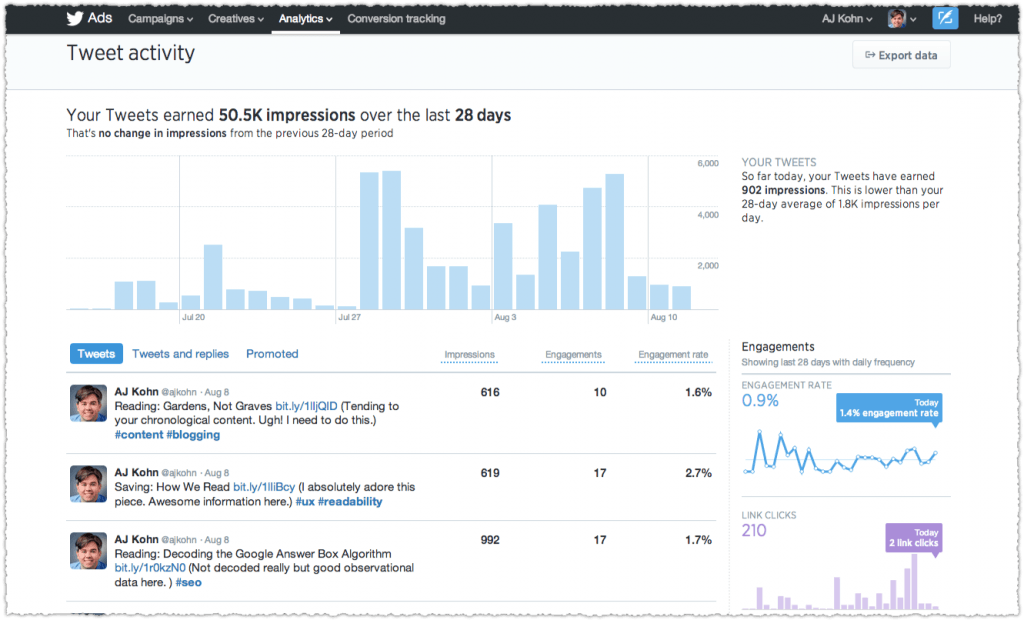 Numbers are significant in social media management. As a matter of fact, 76% of B2B firms use social media analytics features to assess social media content performance in 2021. These can include the number of followers, the number of active subscribers, the number of sales, the level of engagement, and other metrics. Therefore, every aspiring social media manager is expected to possess excellent data analytics skills to convert these numbers into readable information that can help in decision-making.
In addition, social media managers should be familiar with various data extraction and presentation tools like Excel to identify trends and extract vital information from social platforms.
Highly organized and focused
The ability to stay focused is among the essential social media skills every successful social media manager needs. Unfortunately, a lot is going on on networking sites. So, it is easy to get distracted by so many notifications and news.
Therefore, a good social media manager should always stay focused amid the noise while trying to drive traffic and engagement to the company's social media accounts. The ability to stay focused will help the social media manager increase productivity and avoid time wastage.
Excellent writing and editing skills
Bad grammar can reduce comprehension and create an inadequate representation of the brand. Therefore, an excellent social media manager should have great writing skills and a knack for spotting even minor grammatical errors in content.
In addition, a social media manager should ensure that every piece of content is edited correctly before hitting the "send" button.
Stay up-to-date with new social media trends
The world is evolving speedily, and social sites are replete with several trends. Therefore, the ideal social media manager should be aware of the current trends in the social sphere and how they can affect the business positively.
The ability to stay up-to-date with current trends would enable social media manager to function better in their roles.
Great design skills
An excellent social media manager should be able to function as a graphic designer or work effectively with graphic designers. Moreover, they must be able to use design skills in creating visual content, such as memes, videos, images, and infographics, to increase their chances of becoming successful in their roles.
Ready to learn new social media management tools
Software companies keep releasing new tools that can simplify social media management activities. Therefore, the social media manager should have good experience working with the latest social media management tools. Moreover, to continue to play at the top of your game and be one of the best at what you do, you need to be ready to discover and learn new social media tools when the one you currently use becomes obsolete.
Some B2B social media tools you may need to learn right now include Google Analytics, Hootsuite, Salesforce, and so on.
How To Become a Social Media Manager
There are many ways to learn the social management media skills needed to become a social media manager. While no single path is favored over others by hiring managers, here are ways to become a social media manager:
Certifications
Certificate-based courses usually provide in-depth training and include tests that will assess your social media skills to ensure you're job-ready.
Bootcamps
Bootcamps offer immersive versions of courses that provide a fast track to getting trained as a social media manager, often in 6-9 weeks.
Internships
Internships, especially paid internships, are a great way to gain experience when starting from scratch. In addition to internships, you can also consider internships in digital marketing, communications, public relations, and advertising agencies as they can give exposure to necessary social media tasks.
Shadowing and mentorship
If you're already working in a company or connected to an established social media pro, consider asking them if you can shadow them in their job. Shadowing allows you to observe and learn the day-to-day responsibilities so that you can decide if social media management is right for you.
Why Should You Have a Social Media Manager on Your Team?
Many businesses are aware of what social sites can do for them. As a result, marketers often insist that their companies have a presence on social media. While this is a good thing, it is a demanding task as you will need to stand out as a business to thrive on social platforms.
In the past, businesses did not have to employ social media managers. Instead, they made social media management and, to an extent, social media marketing the job descriptions of interns. However, there is currently stiff competition for visibility on social media, and the services of a professional social media manager are much needed.
So, if you want your company to have the visibility it deserves, you should delegate your social media obligations to professionals. As it stands, there are several reasons you will need a social media manager on your team. As a B2B brand, chief among the reasons you need a social media manager on your marketing team includes the following:
The social media environment is dynamic
Several social platforms (such as Facebook, Instagram, Twitter, LinkedIn, YouTube, etc.) can be advantageous to businesses seeking greater visibility.
However, getting acquainted with social media to know which platform is best for your business might not be something you can do effectively while running a demanding business-to-business brand. Due to this, you might have no choice but to let a professional social media manager handle your business's social media affairs.
Additionally, the social media environment is not static. It keeps changing. The algorithm is never the same. Therefore, there are always new trends created either by algorithms or social media users. As a business-to-business brand owner, you might not be able to keep track of the latest trends on every social platform and alter your strategies to take advantage of them. However, a social media manager can do this with absolute ease.
That's not all. Social media managers are usually open-minded and will not be reluctant to check out new social sites. This way, they are able to get new ideas and create new social media strategies to help B2B clients reach new audiences.
Engagement is vital for social marketing
If you post randomly on networking sites, you will destroy your band instead of building it. To get the most out of a social media platform, you will need to engage with your followers. Your potential customers want to know what your brand stands for and whether you're interested in their well-being.
A social media manager must keep an eye on a brand's social media engagement. They can create content, update news, and post videos, images, memes, and other resources to ensure the existing audience is engaged. Moreover, by increasing engagement, the social media manager can help the brand reach new audiences.
To increase your followers and enhance your brand's visibility
The number of people who see your social posts directly influences the success of your business. The more people who see your social content, the more they know about what you do, and the more sales you can get.
Many people make up their minds about buying a product after spotting such a product on social media. As a matter of fact, 76% of consumers buy products seen on social media posts. Therefore, as much as there is a lot of competition on social media, your likelihood of being patronized by your target market increases with the number of people following you.
Moreover, your social media audiences are not just customers. They are brand ambassadors who will most likely talk about their experiences with your product or service. So, you can be sure that your reputation will grow positively as your followers increase.
To develop an effective social media management plan
It will be impossible to offer good social media management services to B2B clients if you don't have a plan. The best social media managers always have plans and follow through with their plans to the smallest detail.
With the right strategy, you are not just making an effort. Instead, there will always be a system that ensures you make an effort in the right direction. Additionally, you can always gauge how much success you have had with the systems.
How To Develop a Social Media Management Plan For B2B Clients
Select the most suitable social media channels
There are several social media platforms, and each of them has its advantages and suits different audiences. Therefore, when selecting a channel, you will need to choose one that is ideal for your target audience and relevant to your industry.
LinkedIn leads the pack among all social networking sites for B2B marketing as 89% of marketers use it for B2B lead generation in 2021. Almost all businesses now use Twitter, and no digital marketer can resist Facebook advertisement features.
There are several popular social media platforms, and when used in the right way, they can help a business succeed. While you might be tempted to have an account on all relevant platforms, it is expedient that you only those that suit your business.
Also, you need to limit yourself to the number of platforms you can handle conveniently. It is okay to get started with one platform and add more platforms as you progress.
Choose reasonable social media objectives
In the absence of an objective, you might as well be wasting your time on various social media platforms. On the other hand, you could have a goal as simple as putting up one post every month, week, or day. This objective might seem easy to achieve. However, if you are not up and doing, you might fail to keep up with it, as simple as it might seem.
It is expedient for you to ensure your social media strategy suits your client's business objectives. What to do is to find out your employer's business goals and how your social media services can help accomplish them. Here are some of what could be your social media goals:
Create brand awareness and build a community of loyal fans
Educate your social media audience
Enhance credibility and trust for the brand
Increase lead generation for the brand
Evaluate and adjust your social media plan frequently
Knowing what is working and what is not working in your social media strategy is necessary. Therefore, you need to create time for frequent social media plan reviews. For instance, once you have a couple of posts on the different platforms you use, you will need to know the types of posts that get the best engagement. You can use the analytics feature for this. And this is the same way you have to analyze every aspect of your social media strategy to ensure you get the best results for your B2B clients.
B2B Social Management Tips
You might find managing a business's social media profiles a bit difficult as a social media manager. Now, no matter how challenging it might be, the right tips can put you on the track to success.
Below are tips every social media manager looking to offer services to B2B clients should take advantage of:
Be a part of the community
Social media platforms are not places you should visit once a month if you want to make an impact. As a social media manager offering services to B2B clients, you have to spend enough time on various social media platforms. As a matter of fact, your social networking sites are your offices as a social media manager.
You don't just post content for your clients and abscond. Instead, you have to stay around and engage with your followers and those you follow. This way, the social media algorithms will recognize your activities and reward you with more engagement by showing you to more people.
Social media algorithms favor humans instead of robots, and it's true real engagement that you let them know you're human. Do this by liking, sharing, reposting, and commenting on other people's posts. Also, help your clients build strong relationships with other users by initiating conversations through direct messages.
You must do social media marketing
Social media marketing is an important part of social media management. While you need to spend money to get real results from social media marketing, it's still cheaper and more effective than traditional marketing. Moreover, social media platforms have advanced marketing features, such as audience targeting and engagement analytics. So, if you do your due diligence as a social media manager, you can help your B2B clients get their offers in front of the right people.
Every business that will pay you for managing its social media accounts expects a reasonable return on investment (ROI). So, you can't avoid social media marketing as a social media manager. In fact, it's what will sustain your job with your B2B clients. The number of followers and social media post likes is not enough because they are just vanity metrics. Therefore, as a social media manager working for B2B clients, you have to bring in sales for your clients.
Fortunately, you can help your B2B clients explore effective marketing strategies with a reasonable budget. Such marketing strategies can include:
The creation of social media posts that market the business to its audience.
Creation of paid social media advertisements.
Collaboration with other important businesses within the same industry to reach new audiences.
Collaboration with some of the company's customers to create user-generated content such as customer testimonials or reviews.

Create valuable content
Like content marketing, content is king in social media marketing. Your valuable content will let you gain more traction and attract more followers. The more people you reach via your social media content, the more leads you can generate for the business.
Indeed, content creation is hard. Nonetheless, content creation is necessary for you to build authority within your industry. The more value people get through your content, the more trust they have in your brand.
The best thing is to create unique content, but you can also repurpose, recycle, or repost your old content. Moreover, you can curate content from content platforms such as Feedly, Pocket, Curata, BuzzSumo, Twitter Lists, etc.
Challenges of Social Media Managers and How To Overcome Them
Here is a list of common challenges social media managers face and how to overcome them.
 Developing an effective Social Media Marketing Plan
The first challenge social media managers face is how to develop an effective social media marketing plan. With so many social media platforms offering unique benefits for various sectors, you need to have an effective marketing strategy or you risk running ineffective campaigns. Moreover, there is a need to balance marketing with value; a social media manager must find a way to offer immense value to the audience without jeopardizing marketing. This is where the bulk of the work lies, and this is also probably where most social media managers miss it.
How to overcome the challenge
To overcome this challenge, you need to do thorough research. Study the top brands and competitors in your industry. By so doing, you get to know the strategies they are using to attract the target audience. The target here is not to copy what they are doing but to get inspiration for your own plan. While doing that, remember to set only SMART (Specific, Measurable, Achievable, Realistic, and Timely) goals to help you achieve your marketing plans.
After that. decide the best platform you want to use to reach your target audience, the type of posts you will upload, and the types of media to use. Above all, quality and excellence should be your primary focus.
Finally, build your social media campaigns around the needs of your target market rather than just your products and services. This will help you attract engagement and trust from your prospective customers.
Analyzing Social Media Campaign Performance
It is easy to schedule posts or launch social campaigns; but how do you measure results? One of the most common reasons for social media campaign failure is a lack of data management strategy. Most social media managers do not have a clear-cut plan for analyzing their performance and what to do with data generated from social campaigns.
How to overcome the challenge
Organic or native analytics will not collect all data needed for effective campaigns. One of the common ways to overcome this challenge is to use the right social media management tools. You must invest heavily in tools like HubSpot's Social Media Analytics. This platform helps you track standard stats and social mentions for all your social streams and automatically publish content.
The most valuable feature of HubSpot's platform is how the data tracking is integrated with their customer relationship management tool (CRM), allowing you to check the status of each of your campaigns and leads. This gives you more information by allowing you to examine how people connect with your social profiles at various phases of the buyer's journey.
Additionally, most of the important social networking sites have their own analytics that can be used to evaluate results.
Growing Your Social Media Following
Facebook, Twitter, LinkedIn, YouTube, Instagram, and other popular social sites have different ways of encouraging followership. Therefore, deciding on how to grow followership is a problem that every business will face at some time.
There are different ways to achieve this, but many businesses are resorting to the one approach that should never be used: buying followers.
One of the worst strategies for growing your target market is buying social media followers. Your business can never grow that way. It's not only dishonest, but such followers have little interest in your brand. Unlike your organic followers, they aren't interested in what you have to offer.
How to overcome the challenge
The truth is that growth is a process, and you can't cut corners. Growing your target market will not happen overnight; it will take time and due diligence.
One of the best approaches to expanding a target audience is to create valuable and engaging content that seeks to address real problems your target audience is facing.
While you're concentrating on providing them with the information they need to solve their problems, you should also communicate with them adequately. Customers value quick responses to their complaints. It gives them a sense of belonging to your brand and motivates them to interact with you.
Conclusion
As a social media manager for B2B firms, you have big responsibilities as you will be involved in all the firm's marketing initiatives. To succeed, you need to have the right information, skills, and tools. We hope the information in this article helps you in building a successful B2B social media manager career.